Document Storage
Secured Document Storage
Storage Tree provides affordable, secure document storage for all your paper documents and files. We offer a safe repository for all your important legal and financial documents at our impeccably clean facility.We provide FREE sturdy polypropylene boxes and security seals for every box. If you have your own document carton boxes, we can also store them as is. Just provide us your carton sizes for a quote.
Please call us @ 6461 0218 for a quote.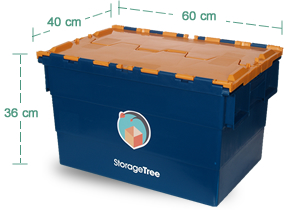 Our Storage Tree boxes measure 60cm x 40cm x 36 cm.
The security seals are single use and serialized to prevent unauthorized tampering of boxes.
The above pictures can give you an approximate guide on the storage capacity of each box.
We drop off our empty boxes at your office, you pack your documents, we collect and transport them to our secure storage facility. When you need them back, we return them. It's that easy. You pay for only the document storage space used and your retrievals.
Clients who store with us will be able to view their document inventory via our online portal. Your accessibility to your document storage information is extremely valuable if your organisation is ever required to produce document histories for legal or regulatory reasons. The average business produces a massive volume of documents so we package document shredding as a value add service to help reduce your storage cost when your record keeping timeline is fulfilled.
Our document storage solution combines the effectiveness of traditional paper storage with the speed, convenience and cost efficiencies through our online valet business model. Whatever your size or business sector, we offer specialist service built on the key principles of trust, security, expertise and customer focus
Call us today @ 6461 0218 for a no obligations quote on document storage